Research Institutions
Cooperative Research Center of Life Sciences
(Established in April 2006)
The Kobe Gakuin University Cooperative Research Center of Life Sciences (LSC) was established when the University was chosen by the Ministry of Education, Culture, Sports, Science and Technology to participate in its Academic Frontier Promotion Program. It explores six research themes, with a focus on the Strategic Research Foundation Grant-aided Project for Private Universities (2012 to 2016), which followed the former program. Over the approximately 10 years since its founding, the Center has worked to build structures facilitating collaboration with a broad range of experts both inside and outside the University, and it has played a role in achieving the City of Kobe's goal of becoming a center of the medical industry. Faculty members associated with the Center pursue creative research activities in order to commercialize research findings.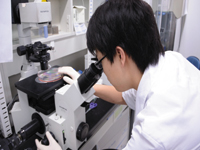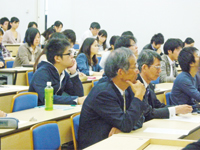 Center for Area Research and Development
(Established in April 2002)
The center's research theme is "The coexistence of the university and the community." Teachers and students of the university proactively leave the campus to identify various problems in the community and search for solutions through practical research. The center was subsidized by the Academic Frontier Promotion Project of the Ministry of Education, Culture, Sports, Science and Technology for eight years from 2002. It was selected for the "Strategic Research Base Development Program for Private Universities" in 2011 and promoted a large-scale three-year research project. The aim is to become a university that works together with the local region to create a rich regional society based on these experiences.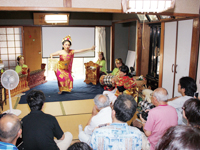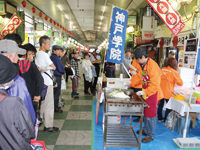 Clinical Psychology Counseling Center
(Established in October 2007)
In addition to providing psychological support for local residents, this center was also established as an institution to carry out practical education and research activities in clinical psychology. The Center provides support for psychological issues such as child rearing, human relationships and stress, using methods such as psychological consultations (counseling), psychological examinations and cooperation with specialized institutions. It also functions as a location for practical education and postgraduate students aiming to pursue professional careers in psychology also take responsibility for psychological consultations. It carries out activities so that it can make a contribution to the psychological health of local residents in a concrete way, based on the results and knowledge accumulated through the clinical psychology research so far.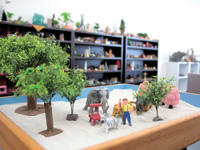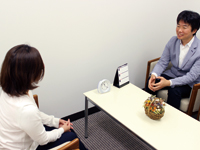 Research Center for Locomotion Biology
(Established in April 2013)
In addition to aiming to further promote specialist research, this Center was also established with the objective of directly linking the details of that research to the nurturing of human resources. Research is carried out from the viewpoint of the locomotion (movement and walking ability) necessary in the field of rehabilitation and the viewpoint of biology. It provides a location for researchers, students and postgraduate students in mostly the Faculty of Pharmaceutical Sciences, the Faculty of Nutrition and the Faculty of Rehabilitation to deepen their research. It also takes on the role of an institution to train medical personnel for students aiming to become specialists such as physical therapists or pharmacists in the future.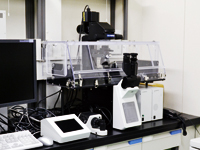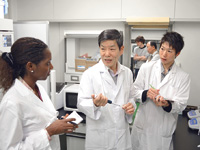 Research Institutions